For installations where a minimal aesthetic is required or where the door opening needs to be frameless (i.e. without architrave), Portman offers a range of heavy duty steel door linings. These sections enable the skim coat to be applied and the whole frame is then painted / finished to blend in with the surrounding wall.
As standard, kits accommodate doors 38-44mm thick, kits are also are supplied with flush bracket sets. For doors over 2700mm high or 1500mm wide, please contact the sales office. For doors over 2400mm high the use of the P5700 reinforcing kit is recommended
N.B Self closing and simultaneous opening (for double doors) cannot be specified with Architrave free/flush bracket sets.
Image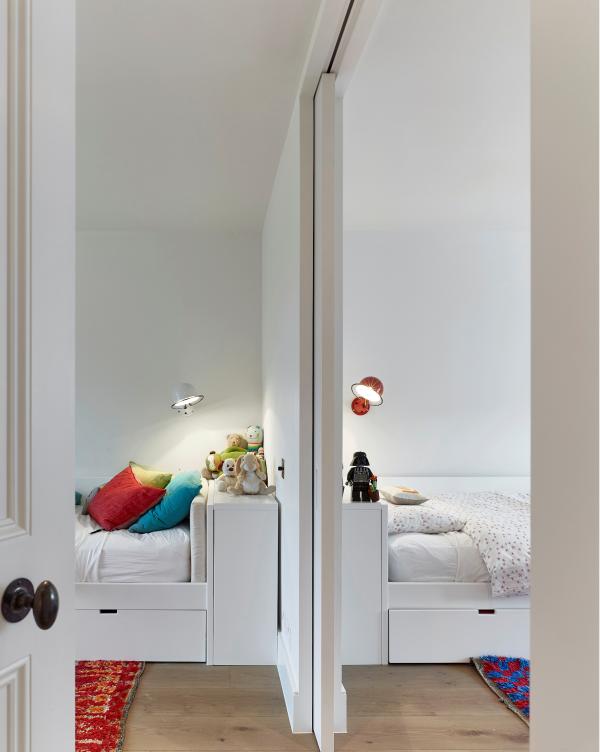 Dimension Image
Image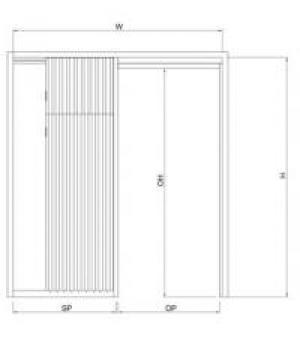 Dimension Description
Dimensions
max door thickness 44mm)
Single Door
Wp = Door panel width
Hp = Door panel height
W = (2Wp)+12mm
H = Hp+60mm
Sp = Wp-+24mm
Op = Wp-28mm
Oh = Hp+15mm
Double Door
Wp = Door panel width
Hp = Door panel height
W = (4Wp)+18mm
H = Hp+60mm
Sp = Wp-+24mm
Op = (2Wp)-32mm
Oh = Hp+15mm